Dark Joseph Ravine's Books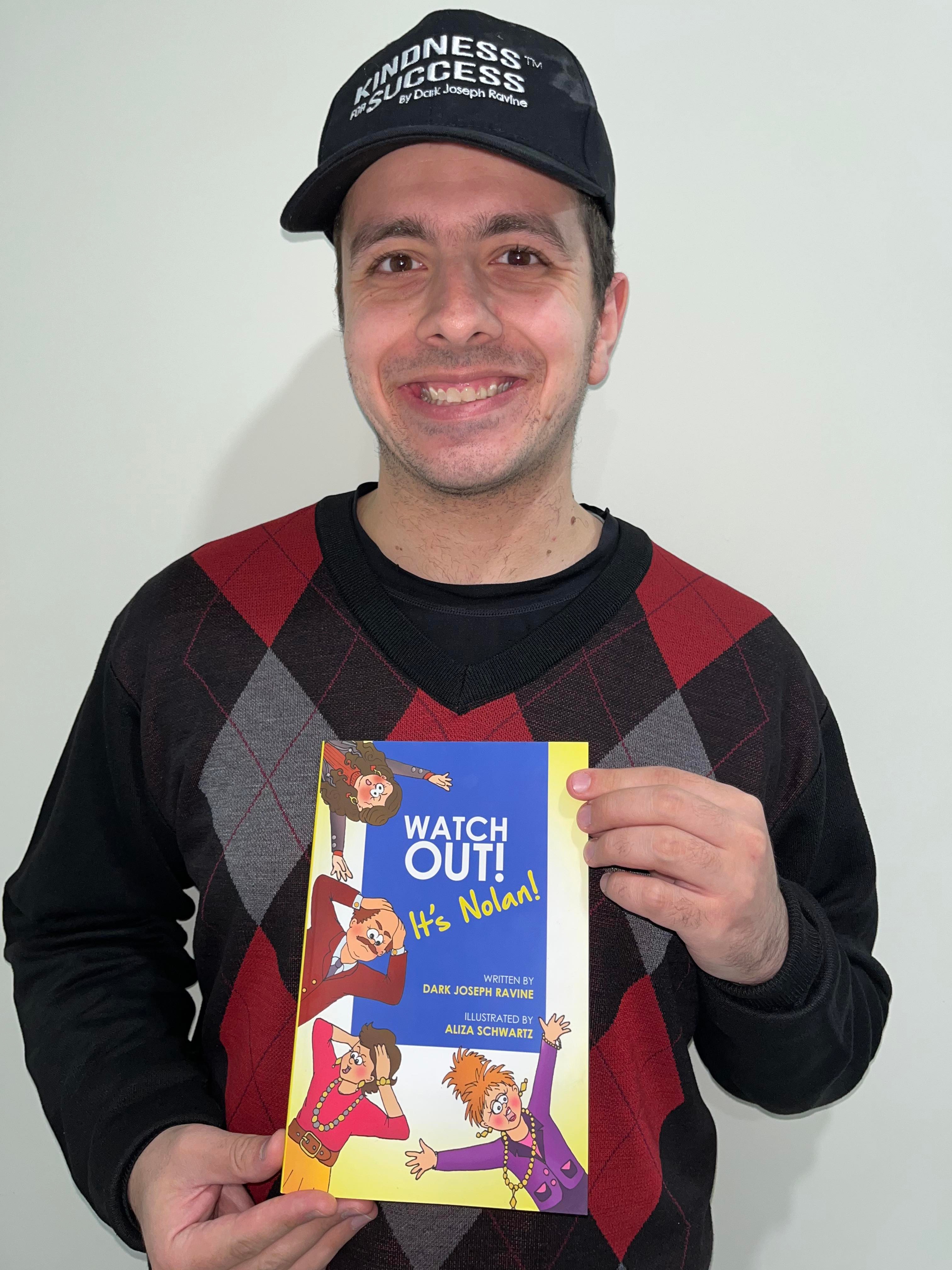 Dark Joseph Ravine officially became a children's book author in November 2022. He released his book, Watch Out! It's Nolan. He hope that this book can teach the future generation about kindness, courage, and to help stop bullying around the world. The book recently won an award.
Editorial Reviews of Watch Out! It's Nolan:
"Being a parent of school kids myself, I know of the devastating effects that conflict in kindergarten or at school can have on children. "Watch out it's Nolan" addresses the sensitive topic of bullying amongst children and provides a way for children to identify with Nolan and his approach to overcoming his fears and finding a way to enter school with happiness again. This illustrated children's book will help children to be more aware of bullying. Bullying is never okay." - Mag. Albert Griesmayr, founder Scribando Novelify, author of "Book Marketing Secrets" and father of 2 children

"Watch Out! It's Nolan! is a heartwarming story of a young boy facing a common problem: bullying. With the help of a special friend, Nolan learns the importance of reaching out to adults when they need help. This lighthearted book with an important message is perfect for young readers who are working up to chapter books." - Casey Luft-Runner, Featured author on the Icebreakrs blog, book author, and English Language Expert
"Watch Out, It's Nolan! is a great way to show children that bullying is wrong. In the story, Nolan is being bullied at school but his parents, teachers and even the principal won't do anything to help. Bullying can be a real problem for a lot of children and when adults don't take the time to help them out, it can cause more stress. This story is great for kids and adults alike to learn how to listen to kids when they are being bullied." - Katherine Bartlett, 9th Grade Teacher & Children's Author
Check out an exclusive interview about the book below with Dr. Jacalyn and award winning author Diann Floyd Boehm on USA GLOBAL TV along with TV host, Nikki Clarke who also purchased the book.